New Taipei City, Taiwan (22nd Feb., 2022 ) –
Due to the COVID-19 epidemic, the schedule of the ISO 9001 & 14001 recertification is affected. In last December Amtek finished the related audit and get the updated certificate with new expiration in this January.
Amtek emphasizes the importance of providing parts with satisfying quality to our customers. Besides, Amtek focuses on the environment protecting as well. For keeping the fine quality of products and fulfilling customer's request, Amtek got the relating certificates including:
※ ISO 14001: 2015
※ ISO 9001: 2015
※ IATF 16949: 2016
※ UL Witness Test Data Program
※ D-U-N-S Certificate
If you want to get more information about the certificates which we have, please visit our website
https://www.amtek-co.com.tw/about-us/certification/
Please contact us anytime at web@amtek-co.com.tw.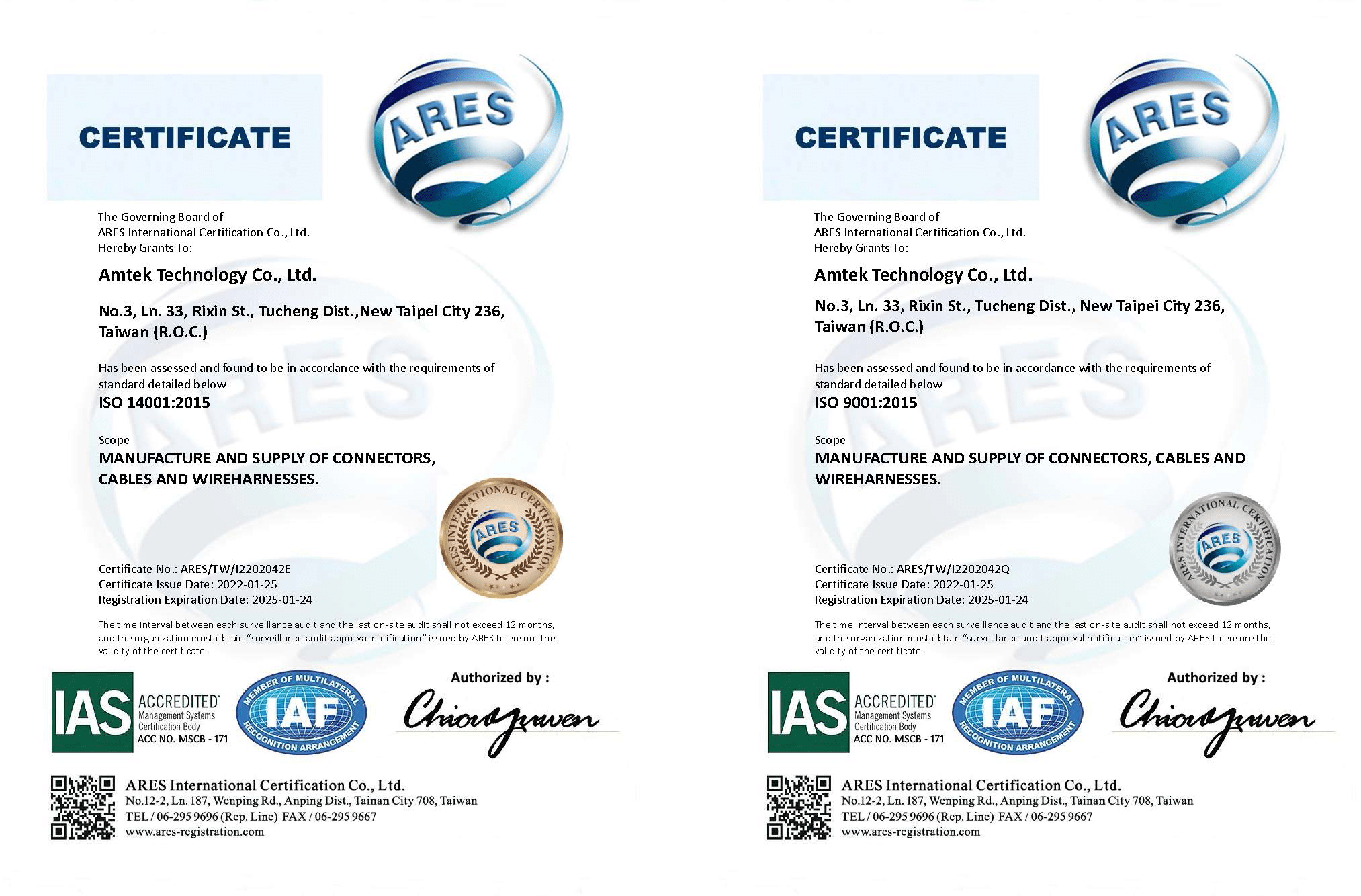 ---
About AMTEK TECHNOLOGY
Amtek Technology Co., LTD. was established in 1997 in Taipei, Taiwan led by CEO Charlo Chu. With rapidly service and excellent product quality and performance, Amtek has developed a leading company in Worldwide Electronics Market by only 22 years. Our main products include connectors, cable assemblies, terminal blocks, RF connectors and cabling which can be applied in smart phone, laptop, monitor, TV, STB and etc. Most importantly, Amtek also provides customized services to meet customers' various requirements. Currently, Amtek owns 250 employees and five factories in Taiwan and China. Our ultimate goal is making EVERYWHERE AMTEK!